Reference Publications
CanadaLegal.info Articles · Books · News
Government of Canada
Provincial Information
Province of Newfoundland - Legal Info
North West Territories NWT - Legal Info
Populations of Provinces & Cities
Finding & choosing Canadian Lawyers
An Introduction to Canadian Legal Information & Lawyers' Web Sites
Our mission is to help you find basic reliable information and web sources for Canada's legal-courts-lawyers services, by province and major cities.
Canada's Justice System
See the Federal Department of Justice overview, at canada.justice.gc.ca/eng - (English version)
canada.justice.gc.ca/fra - (Français ver.)
The site covers topics including: What is the law? Sources of Canadian law. The Law in Action. The citizen and the law (e.g. jury duty, testifying in court, knowing the law)
"The law affects Canadians every day. There are, we know, laws against crimes such as robbery or murder. But there are also laws that apply to us when we pursue everyday activities, such as driving a car, renting an apartment, getting a job or getting married. In fact, there are laws concerning almost every aspect of our daily lives.

Many people believe that our laws are too difficult to be understood, except by lawyers. It is true that in a complex world the laws can be lengthy and technical. If a person needs help in understanding how the law applies to a specific problem, he or she can always consult a lawyer. But the fundamentals of Canadian law are based on common sense. These ideas and principles concern every Canadian and are something every Canadian should strive to understand. What is the "law"? Where does it come from? What is it for? How does it operate? "[quote fr. website About Canada's System of Justice canada.justice.gc.ca/eng/csj-sjc/just

Canada Gazette
Canada Gazette/Gazette du Canada
"Web site of the official newspaper of the Government of Canada / Bienvenue au site Web du journal officiel du gouvernement du Canada" 2011
Canada Statues and Regulations
Government of Canada Justice Laws Website (English version)laws-lois.justice.gc.ca/eng/index.html
Gouvernement du Canada Site Web de la législation (Justice)lois-laws.justice.gc.ca/fra/index.html
Court Martial Appeal Court Canada / Cour d'appeal de la cour martiale du Canada
---
Federation of Law Societies of Canada national CLE [Continuing Legal Education] Programs
Info. re the National Criminal and Family law Programs produced by this group can be found at www.flsc.ca/en/our-national-cle-programs/
Also see the Federation's home page at www.flsc.ca
---
This web site features periodic articles about different aspects of Canada's laws. The articles are chosen to be useful for the lay reader, and have been written by lawyers and other professionals.
Subjects Covered Include:
---
NB Quotes from websites and publications on this website in no way implies endorsement of this website by the source of the quotes, unless otherwise noted. Materials referred to or cited on this website are intended to provide viewers with potentially useful information sources for their own personal use and is not intended to replace consultation from e.g. an appropriate legal expert-lawyer.
If you note any errors or ommissions contact us by e-mail
---
Government of Canada Publications

"Government of Canada Publications. Your reference for over 100,000 free and priced Government of Canada titles spanning two decades." Go to publications.gc.ca
Tribunal Decisions
---
When do you need to consult a lawyer in Canada? How do you select a lawyer? What questions to ask when interviewing a lawyer (its a two way selection process). These are some questions we hope to help you with.
Canada Immigration Lawyers and Law Firms
Family Law Mediation / Alternative Dispute Resolution "ADR" Lawyers
Canada Personal Injury Lawyers and Law Firms
Canada Class Action Lawyers and Law Firms
General Introduction to Class Action Law Suits for the lay person.

What is a class action suit and how to select a lawyer or become a member of the class
Profile of Canada Class Action Lawyer & cocounsel with settlement of Canada's Tainted Blood Products Case
Canada Criminal Defense Lawyers & Law Firms
---
Exemplar Profiles of Canadian Lawyers in different legal practice areas
Class Action Law - the lawyer who was co-counsel in Canada's largest class action settlement, on the spread of Hepatitis C through a country wide tainted blood supply
---
About CanadaLegal.info
This site was developed by a group of people who have served as "expert witnesses" and information consultants for law firms in litigation involving personal injury cases, labor law, wills variation and breach of trust cases as well as class action suits. The development team has also received support from a number of lawyers with different areas of practice.
It is our hope that you will find this site useful in your decision making as to consulting or selecting a lawyer for your needs.
This site is not endorsed by web sites to which it provides links to, unless otherwise noted e.g. where a lawyer or law firm has volunteered to serve as a reference editor, consultant or content contributor to this site.
Special Acknowledgements: the following lawyers and librarians and business writers were insturmental in inspiring and indirectly supporting the development of this website:
Jeffrey Lowe, BComm. LLB. of Lowe & Co. Canada immigration & business lawyers www.CanadaVisaLaw.com in Vancouver, BC [one of the first law firms in Canada to have a web site in 1997] s/a CanadaTradeJobs.com a new website for recruiting foreign skilled trademen for Canada's booming construction and oil industry in BC and Alberta particularly.
Michael Jeffery, LLB (retired) of Jeffery & Calder for introducing me to the field of civil litigation research services in 1984.
Law Students and faculty at the University of Alberta and the publisher of www.canonsofconstruction.com Mona Chan, LLB - UBC Library Major Gifts Officer 2005-2006
Guy Robertson, M.L.S. library instructor, disaster-mitigation & emergency planning expert and editor of www.provenance.ca ISSN 1203-8954, one of the first web publications for librarians, archivists and records managers 1995-2006
s/a Profile of Disaster-Emergency Preparedness Planner
Angus Weller, BA, mapmaker-cartographer www.mapmatrix.com
Brian Buchanan, MBA, for his sense of biting wit www.fracas.com
B.Wong, Library Tech with law library, special librarians & fact checker for www.metrotown.info downtown Vancouver, Winnipeg & Toronto
A. S. Chan, MSW, PH.D., University of Fraser Valley, B.C. https://www.ufv.ca/research/contact/contact/chan/
Valerie Hum, B.Sc., Ottawa interviewer/correspondent and photograph contributor of Supreme Court photos used on this website
Mona Chan Law and Associates.ca
BrainInjury.Claims lawyers and tort compensation for brain injuries acquired in MVAs
N. Chan, MSW, Dip. Library Tech.
© copyright 2004 - 2010 Netpac.com and CanadaLegal.info
Courts · Lawyers · Legal Support Services
Lawyers Attorneys Barristers & Solicitors
Rose Keith, Q.C., BC Wrongful Dismissals / Employment Law and Vancouver Brain Injury / Personal Injury Lawyer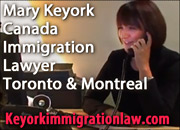 Bruce Lemer, BC Personal Injury ICBC disputes, Medical malpractice, Class Actions, Product Liability, Professional Negligence
Charlotte Salomon, Q.C., ICBC Catastrophic Personal Injury Disputes Wills & Probate, Real Estate

Michael R. Mark, LLB, Victoria BC, personal injury, civil litigation lawyer including executive wrongful dismissal, and wills disputes

JEFFREY LOWE, Vancouver Canada Immigration Business Lawyer, fluent in Cantonese, Mandarin & English CanadaVisaLaw.com
Robert C.Y. Leong, LLB, Vancouver Immigration, fluent in Mandarin, Cantonese 加拿大移民律師
Jeremiah Eastman, GTA Toronto Canada Immigration Applications & Appeals
Terrence Carter, Greater Toronto Area GTA & Ottawa NGO & IP Law for Charity Law, Intellectual Property & Trademarks
Lorenzo Oss-Cech, Barri Marlatt, Misty Hillard, personal injury, brain injury lawyers in Victoria BC with HOM-law.com

Gordon Zenk, serves Metro Vancouver family and personal injury clients from Port Moody office
Canada Immigration Lawyers

Professional Education & Organizations
Canada's Law Schools - Sampler
Bar Associations / Law Societies
Continuing Legal Education
Publications
Law Students Publications
Private Investigators in Canada