Court Awards | Financial Settlements re Personal Injury & Motor Vehicle Accident Claims in BC
---
BC Courts & Judgements on Personal Injury Cases: What's happening in the courts re financial settlements?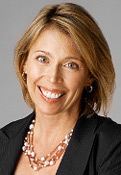 This section contains selected sample case summaries from BC Courts' awards to plaintiffs in personal injury cases in 2003. Information includes dollar amounts awarded for: "pain and suffering" and "loss of future earning capacity" -
| Year 2003 case samples | Moderate Brain Injury Case | Loss of Future Earnings | 72 year old man | pre-existing medical condition accelerated | medical condition discovered 3 years post MVA | 15 year old plaintiff - slip & fall accident claim | "Minimal Vehicle Damage" as a factor | | 2013 Pain & Suffering Case Examples
BC Courts Judges have considered a number of motor vehicle accident cases in the summer and fall of 2003.
The case of a 54 year old woman who had suffered a moderate traumatic brain injury was considered.
Other decisions of note in motor vehicle accident cases included the following:
A 50 year old man was awarded $60,000 for pain and suffering and $100,000 for loss of future earnings after suffering a badly fractured right knee in a motor vehicle accident. At trial, 6 years after the accident, he was continuing to experience discomfort with driving, sitting and walking and it was expected that his condition would deteriorate. He also suffered low back pain because of the change in his gait and had suffered a moderately severe soft tissue injury to his neck which continued to cause him pain.


A 72 year old man was awarded $70,000 for pain and suffering and $25,000 for future loss of earning capacity after suffering a serious neck fracture that required surgery and a long period of painful convalescence. At the trial date, 7 years after the accident, he continued to suffer from pain and there was little hope of any long term resolution to his pain.


A Judge found that a 36 year old man's cystic fibrosis was accelerated as a result of a knee injury sustained in a motor vehicle accident which prevented him from continuing his very vigorous cycling regime which was meant to treat his cystic fibrosis. The man also suffered a significant neck and back soft tissue injury. The Judge awarded $175,000 for pain and suffering and $75,000 for loss of earning capacity.


A female plaintiff was awarded $40,000 for pain and suffering and $40,000 for loss of earning capacity after being injured in 2 motor vehicle accidents, the first occurring 3 ½ years prior to trial. At the time of trial, the Plaintiff was continuing to suffer from her injuries to her lower back, shoulder, neck and left leg and it was likely that she would continue to suffer a minor disability due to these injuries.


A 31 year old plaintiff was awarded $40,000 for pain and suffering. The Judge found that the Plaintiff suffered an injury to her jaw, left thumb and wrist, which resolved in one month. She had a soft tissue injury to her neck, which largely resolved within two years although she continued to suffer from stiffness in her neck and occasional headaches. The most serious injury was a soft tissue injury to her low back. 4 years after the motor vehicle accident the plaintiff continued to experience a fairly constant dull low back ache which intensified with activities of daily living and the headaches and back pain interfered with her ability to sleep, resulting in fatigue.


A plaintiff was awarded $30,000 for pain and suffering after a judge found that there was an 80% likelihood that the plaintiff would continue to suffer ongoing neck difficulties in the future. At the trial date, 18 months after the accident, the plaintiff was experiencing intermittent neck pain and stiffness. Additionally the plain tiff had suffered knee and chest wall pain, which resolved within a few weeks of the motor vehicle accident and wrist pain that lasted longer than a month.


A judge found that a disc herniation that was discovered three years after a motor vehicle accident was related to the accident. The plaintiff underwent surgery to treat the disc herniation. He awarded the 51 year old plaintiff $100,000 for pain and suffering, finding that the plaintiff's enjoyment of life and his ability to work pain free were seriously negatively impacted by the injury.
The judge also found that the plaintiff would suffer an ongoing loss of $62,000 per year for the remaining years of his working life.


A 15 year old suffered a serious knee injury in a slip and fall accident and a Judge awarded him $100,000 for pain and suffering, $150,000 for loss of earning capacity and $50,000 for combined past and future loss of housekeeping capacity. As a result of the fall, he suffered a full thickness articular fracture of the cartilage of the right femur, a grade IV fracture to the patella, a tibial fracture and a crush fracture of the lateral meniscus. He had already undergone two surgeries, his condition was considered to be progressive and it was probable that he would require further surgeries, including a total knee replacement.


[Case with minimal damage to vehicle as a factor in assessing compensation for personal injury claim] Brar v. Johal -- The Plaintiff was involved in a rear-end collision in December 1998. Liability was admitted and the court was asked to assess damages for his injuries.

Defence counsel was contending, not that there was no potential for injury, but rather that the fact there was no damage to one vehicle and only minimal damage to the other should be considered when assessing the quantum of the Plaintiff's claim. Defence counsel however tendered no medical or engineering evidence to support the proposition that the injuries alleged by the Plaintiff were inconsistent with the force generated in the accident. Evidence showed that the Plaintiff suffered mild to moderate soft tissue injuries to the neck and back, that his neck and upper back pain and stiffness resolved very quickly following the accident, that he experienced intermittent pain and minimal discomfort in his low back from the time of his returned to work in late January 1999 until approximately the fall of 2000, and his injuries had completely resolved by the date of trial. The court assessed non-pecuniary damages at $15,000, a further $4,744 for wage loss and $236 for special damages.


See Also map of Downtown Vancouver for location of BC Supreme Court Building, where many of the above judgements were made .
******************

Rose Keith, Q.C., Barrister & Solicitor author of the above article is a content contributor to CanadaLegal.info.
Her practice in Vancouver focuses primarily on the areas of Personal Injury Law (as a plaintiff's lawyer) and BC Employment / Contract Disputes where she represents both employees and employers.
A detailed profile of Rose is available on this site click here
A detailed street map to her offices in downtown Vancouver showing her location and its proximity to the Provincial and Supreme Court buildings is available click here
See also her web site at www.rosekeith.bc.ca
******************
Twenty Questions to Ask - Before You Hire a Lawyer
An excellent Checklist for someone to use in selecting a lawyer, has been prepared by the publishers of www.lawyers-bc.com/tips.htm. You will find these guidelines useful for not just Employment Lawyers but other types of lawyers special services also.
Personal Injury Law as a Preferred Area of Practice
The Law Society of BC has lawyers who have stated a particular "preferred area of practice" Personal Injury Law is one of these P.A.P's.
Not all lawyers who advertise in: telephone directories; on the Web or in magazines have stated their Preferred Area of Practice with the Law Society of BC directory.
---
Web site Disclaimer
This site lists lawyers with areas of practice including Canada Citizenship and Immigration / Refugee Law - we advise you to verify if the lawyer is still maintaining their membership with the Law Society of BC by going to www.lawsociety.bc.ca as lawyers move or change areas of specialization over time.
The intent of this web-site is to provide "starting points" for people looking for sources of legal information and specialists. Information on this web site is not to be seen as legal advice -- for that you directly consult a lawyer.
This site is not endorsed by web sites to which it provides links to, unless otherwise noted, where a particular lawyer has volunteered to become a content contributor.
Credits
Photo of Ottawa's Parliament Buildings from Adrienne S. Chan, Ph.D, a Vancouver based consultant in diversity/ anti-racism/ multiculturalism training, research, organizational development, program development and review. See www.GetDiversity.com
Errors or Omissions
If any lawyer-firm notes that we have made an error or omission in our mention of them on this web site, please send us email with the appropriate information.
Lawyers Special Listings & More Legal Information Websites
---