Finding-Selecting-Choosing a Canada Immigration Lawyer for your needs
How do you find and choose a Canada immigration lawyer? How do you decide which one to use? How does the Canadian Government regulate who can call themselves a immigration consultant or Why Hire A Immigration Lawyer or Consultant vs Do-It-Yourself? Who can charge to represent your application?
Many people ask friends "Who did you use?" or "Do you know someone who can help me or my business about Canada immigration?" Many people do research with their favorite Search Engine.
On the web, after qualifying your search terms to include such things as: languages spoken by the lawyer, city, or immigration category -- you may want to look for a Client testimonials section on a lawyer's web-site see example below.
You should also look for a information about specific experience and qualifications of the lawyer you wish to consider, e.g. in BC, have they made a point of saying to the Law Society that they have a Preferred Area of Practice in Canada Immigration Law? or in Ontario, has the lawyer become formally Certified as a Canada Immigration Law Specialist?
see also lawyers with experience in Immigration Litigation when seeking help with an appeal(s) or request for reviews of applications
e.g. Toronto Missisauga area J. Eastman LLB. former counsel with Justice Canada
for example see Toronto lawyers with Canada Immigration Specialist Certification
for example see Vancouver lawyers with stated Preferred Area of Practice in Immigration Law
Why choose a Lawyer who has developed-acquired "special expertise" in Canada's Citizenship & Immigration Law? Why not a general practice lawyers, or a lawyer who you know has done a great job with your other family or personal matters, and what about "Immigration Consultants"?
Canada's laws and regulations in the area of immigration seem to change more frequently than other areas, you want someone who not only keeps up with the latest developments but also can handle potential legal and bureaucratic complications, e.g. where you may need formal legal representation at a Tribunal or a higher court to sort out / appeal your application if it is refused-rejected by an immigration officer or manager or tribunal.
Choosing between a number of specialists, consider -- if a lawyer has taught Canada immigration courses-workshops to other lawyers/government-officials/public-groups (e.g. through the local Lawyers' Continuing Legal Education Society, professional development program) you may assume they are experienced in this area of law, and worth contacting for an interview, or sending a email to e.g. sample courses.
Other Things To Look For In Selecting a Lawyer
Has the lawyer been featured in any news articles, from credible publications e.g. city, regional, national newspapers or TV stations? An example is the profile that CBC [Canadian Broadcasting Corporation] gave to Ed Corrigan, Immigration and Refugee Lawyer who works out of London, Ontario. Reading things like news articles give you another view of what type of cases this lawyer or law firm handles and a little bit about their "style" of dealing with clients and of course the media.
Has the lawyer had articles published in recognized Canada Law Journals [e.g. www.journal.law.mcgill.ca?
e.g. David Matas, Canada Immigration / Human Rights Lawyer, Winnipeg, Manitoba and his article in the McGill Law Journal, article The Universal Declaration of Human Rights: Fifty Years Later in 2000 see www.journal.law.mcgill.ca/abs/vol46/1matas.html - ABSTRACT [with link to entire article]
The problem with testimonials on a lawyer's web site, are they are often self-serving, you don't expect them to put up a testimonial from an unsatisfied former client. However they serve a purpose in giving you an idea of the range of clients they have dealt with.
How connected to their local community is the lawyer you're considering. Do they mention on their web site that they are a member of a local business group? -- help fund raising efforts for English as a Second Language tutoring program? (considering programs like this have had budget cuts in many local schools in e.g. BC in recent years) -- the purpose of seeing this is that it helps give you an idea of one way a lawyer has a "feel for" the community-social-business environment in which you may want to immigrate to.
Many of these factors may have no bearing on how you choose to select a lawyer, but they do help you evaluate different lawyers web sites. One immigration lawyer advises prospective clients, that .... immigrating to another country is a major decision that can have short and long term costs, you are looking for someone that you are going to depend on probably not only for yourself but also your family's well being, in terms of getting through the immigration process as quickly and painlessly as possible.
The relevance of a web site according to search engine queries is a topic of much discussion, you will get different results using the same search term e.g. "Canada Immigration Appeals Lawyer" on ... Google.com from Yahoo.com from MSN.com from Teoma.com (Teoma is owned by AskJeeves.com) and not to forget Gigablast.com a small search engine that produces results disproportionate to its size.
* * * * * *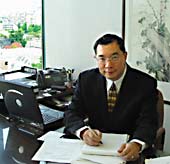 Sample stories of clients who used the services of Jeffrey Lowe's immigration law practice include: Independent Skilled Worker story no.1 | Skilled Worker story no.2 | Entrepreneur Immigrants | Investor Immigrants.
These people share their backgrounds as: graphic designers, manufacturers, recently retired government civil service managers, and entrepreneurs / small business operators - as they were helped to immigrate, relocate and settle in new careers and businesses.
Jeffrey and his associate lawyers and staff speak fluent English, Chinese Mandarin, Taiwanese, Cantonese, Polish and Arabic and have helped immigrants from over 50 countries for over 20 years to come to Canada. The backgrounds of lawyers include business management and development as well as one lawyer being a former Assistant Deputy Chair of the Immigration and Refugee Board - with experience in dealing with appeals-litigation cases up to the Federal Court and Supreme Court of Canada.
I was involved in the Graphics Design business in Cairo for many years, and wanted to immigrate to Canada.

I had several friends who had immigrated already, and they recommended Jeffrey Lowe as a very good and trustworthy Immigration lawyer.

There are many immigration consultants in the Middle East, but I was not sure who had the knowledge, experience, and who I could trust.

Lowe & Company handled my case smoothly, and prepared me for each step.

I would certainly recommend Jeffrey Lowe to anyone thinking of immigrating to Canada.

Yousri Daoud, Independent Skilled Worker
*********
I was in the textile business in Singapore for many years, and decided to immigrate to Canada. I met Jeffrey through some Christian friends, and he helped me deal with some problems that I had gotten into, and then took care of all the applications and procedures for my Investor Immigrant case.

Even after we landed in Vancouver, Jeffrey continued to be a valuable source of information, introducing people who have had a great impact on my career and work.

I heartily recommend Jeffrey and his team at Lowe & Company to anyone interested in immigrating to Canada.

Mark Rajan, Investor Immigrant, Singapore
*********
My family was in the Food industry in Taiwan, and I wanted to immigrate to Canada. There were many Immigration Consultants in Taiwan, but I wanted to hire a lawyer from Canada. I met Jeffrey Lowe through some Taiwanese businessmen at the Taiwanese Entrepreneurs and Investors Association, and found him to be very knowledgeable and trustworthy.

Jeffrey handled all my application and paperwork, helped me prepare for my interview, and understand all the requirements for Entrepreneur immigration.

Since landing in Canada, I have invested in or operated several businesses, including a Video store, Consulting business, and several others.

Jeffrey Lowe has not only help me to immigrate, but he has been a great help in my business matters in Canada. I would recommend him and his company highly.

Connie Huang Entrepreneur, Taiwan
*********
We are very happy and satisfied with the way Jeffrey handled our application to immigrate to Canada.

It was professionally and thoroughly done with utmost integrity. He is always available to answer any questions and help new immigrants settling down in an unfamiliar environment.

Alexander and Kartikasari Alim, Independent skilled workers, Indonesia

see also CanadaTradeJobs.com a service for Skilled Trades / Work Permit Applicants - of Lowe & Co.
*********
Investor Immigrant from Singapore - Immigrates to Canada
I was in the Singapore Government Service for many years, and was responsible at time for over 600 staff.

After I retired, I was interested in immigrating to Canada, and had some business dealings in Quebec.

I met Jeffrey Lowe through some friends who had immigrated to Canada through his services. Jeffrey was able to point out the difficulties in my case which I didn't even realize, and then have the solutions ready.

Since landing in Canada, Jeffrey has been a valuable source of guidance and contacts in business, getting established here, and preserving my immigration status while returning to Asia.

I would highly recommend anyone interested in immigrating to contact Jeffrey and his team.

Albert Lee, Investor Immigrant, Singapore
*********
Twenty Questions to Ask - Before You Hire a Lawyer
An excellent Checklist for someone to use in selecting a lawyer, has been prepared by the publishers of www.lawyers-bc.com/tips.htm. You will find these guidelines useful for not just Immigration Lawyers but other types of lawyers also.
Canada Immigration Law as a Preferred Area of Practice
The Law Society of BC has lawyers who have stated a particular "preferred area of practice" Immigration Law is one of these P.A.P's.
Not all lawyers who advertise in: telephone directories; on the Web or in magazines have stated their Preferred Area of Practice with the Law Society of BC, as it appears there is no requirement that they do so.
---
Jeffery S. Lowe, Canada Immigration & Business Lawyer, Vancouver BC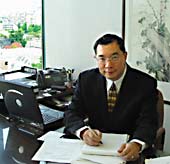 Jeffery S. Lowe heads the Business Immigrant Team and the Global HR Team of Lowe & Company. This firm has helped individuals and businesses in over 50 countries immigrate, do business and handle their intracompany transfer needs e.g. through NAFTA work permits and visas to Canada.
Jeffrey is the Team Leader for Lowe & Company's Business Immigrant Team, which has brought many Business Immigrants to Canada from Asia, North America, and the Middle East. He also heads up Lowe & Company's Global HR Team , which assists Canadian and Multinational companies to bring in foreign workers and executive transferees to Canada.
Professional Courses and Papers
Jeffrey has taught courses on Canada's Immigration Law to lawyers, Canada immigration officials, and Immigration consultants, both in Canada and abroad, since 1990. These have included:
Overview of Canadian Investor Immigrant Program: Washington State Bar Association: 1990
Canada Business Immigration Law: B.C. Continuing Legal Education Seminar, 1994
Canada Business Immigration from the People's Republic of China: BC Continuing Legal Education Seminar, 1994
Canada Business Immigration for non-Immigration Lawyers: BC Continuing Legal Education Seminar, 1998
Canada Investor Immigration Update: Immigration Lawyers Subsection, Canadian Bar Association, 1998
Proposed Immigration Regulations Change Provisions For Foreign Religious and Charitable Workers: Canadian Council of Christian Charities, April 2002
Visit www.canadavisalaw.com for a wealth of information about Canada's Citizenship and Immigration programs.
Jeffery and his team of lawyers, notaries and relocation specialists are fluent in: English, Mandarin Chinese, Cantonese Chinese, Teo Chiu Chinese, Polish, and Arabic.
Jeffrey S. Lowe
barrister & solicitor, B.Comm., LLB
Lowe and Company
#502 - 777 West Broadway,
Vancouver, BC, V5Z 4J7
Canada
phone: (604) 875-9338 fax: (604) 875-1325
e-mail: info@canadavisalaw.com
web-site: CanadaVisaLaw.com

see also sample services and reasons why you may need to consult a specialist lawyers on your application.

see also CanadaTradeJobs.com a service of Lowe & Co. for Shortage of Skilled Trade Workers & Work Permit Application Assistance: "Canada's economy is booming, and needs skilled tradesmen. Canada's Oil and Gas reserves are the 2nd largest in the world, and the Construction, Mining, and other industries are facing a shortage of skilled trade workers. Recruiting foreign workers is the key to helping Canadian firms prosper. You can read more about Alberta's Oil and Construction industries and about British Columbia's Construction industry."
---
Multi-Lingual Realtors in Vancouver & Victoria, BC
A immigration "relocation consultant" that many people depend on is their realtor.
Looking for experienced Vancouver realtors who speaks English / Chinese Cantonese / Chinese Mandarin consider realtors Arthur Gee & Rosy Yung.
see some of their work at Metrotown.info Vancouver Real Estate
Looking for a Victoria realtor who speaks English / Chinese Cantonese / Chiu Chow / Chinese Mandarin consider MLS award winning realtor Lucy Richardson, with Re/Max Camosun
see her web site at LucyRichardson.com or
see the Victoria Real Estate area of Metrotown.info
---
This page is in part sponsored by Lowe & Company CanadaVisalaw.com/home.htm as a public service for people looking for immigration lawyers and services in the Vancouver area.
---
Web site Disclaimer
This site lists lawyers with areas of practice including Canada Citizenship and Immigration / Refugee Law - we advise you to verify if the lawyer is still maintaining their membership with the Law Society of BC by going to www.lawsociety.bc.ca as lawyers move or change areas of specialization over time.
The intent of this web-site is to provide "starting points" for people looking for sources of legal information and specialists. Information on this web site is not to be seen as legal advice -- for that you directly consult a lawyer.
This site is not endorsed by web sites to which it provides links to, unless otherwise noted, where a particular lawyer has volunteered to become a content contributor.
Credits
Photo of Ottawa's Parliament Buildings from Adrienne S. Chan, Ph.D, a Vancouver based consultant in diversity/ anti-racism/ multiculturalism training, research, organizational development, program development and review. See www.GetDiversity.com
Errors or Omissions
If any lawyer-firm notes that we have made an error or omission in our mention of them on this web site, please send us email with the appropriate information.