Have you been wrongfully dismissed? Your employment contract terminated? Experienced wrongful resignation? An introduction to employment contract law by BC Workplace Lawyer, Rose Keith, Q.C.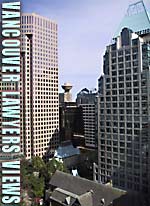 When should you consult a lawyer about termination of an employment contract? The following article is an introductory guide to employment contract law in BC and prepared by Vancouver lawyer Rose A. Keith, Q.C., it is intended "... to provide you with a guide only, not legal advice with respect to your particular situation " -- for legal advice we suggest you contact a lawyer experienced in the area of employment law in the province where you are working.
When an individual has been terminated from their employment many questions arise. These questions range from whether an employer has a right to terminate the employment to what damages should be paid to you because of the termination of your employment.





Every employed individual has a contract of employment. Often the contract is unwritten and will be comprised mainly of implied terms. The terms of a verbal contract of employment will be made up of the representations made to you by the employer prior to taking the job, plus terms which are implied into every contract of employment by law.

Representations that may have been made to you may include such things as the following:

The title accompanying the position which you will be employed in;
The duties required in your position;
The salary or wage that will be paid to you;
The benefits that will be provided to you;
The performance requirements;
The start date of your employment;
The hours which you are required to work;
The date on which you employment may end.

Terms implied by law include the following:

That you will not be terminated from your employment without just cause or reasonable notice of the termination;
That you will be provided with a safe and respectful work environment;
That you will not be subject to discrimination in fulfilling the duties of your position;
That all provisions of the Employment Standards Act will be complied with in your employment;
That you will be provided with the necessary tools to adequately perform your job;
That the terms of your employment will not be changed in a fundamental manner without either your consent or reasonable notice to you of those proposed changes.

Return to TOP of BC Wrongful Dismissal Article

The Written Contract of Employment and Enforceability

Many employees also have written contracts of employment. These contracts often have provisions regarding the responsibilities of an employer when terminating the employment. The usual issue which arises when an employee who has a written contract of employment is terminated is whether the employer can enforce the terms of the written contract of employment. This is so because generally written contracts of employment will be more advantageous to the employer than the employee with respect to terms detailing responsibilities of employers when terminating employees.

Written contracts however are often not enforceable. The enforceability of the contract of employment may be challenged on a number of basis, including the following:

Failure to comply with the minimum employment standards as prescribed by the Employment Standards Act;
[an online copy of the BC EMPLOYMENT STANDARDS ACT [RSBC 1996] CHAPTER 113 current to August 12, 2020 © Queen's Printer, Victoria BC ]
No consideration provided for the contract of employment - this is a challenge which will often be available if the contract of employment was signed after the employment has already begun;
Duress - this arises in situations where an employee has been told that he will only be given the job or continue his employment with the company if he signs the employment contract;
Misunderstanding of the terms of the contract of employment.

If the enforceability of the written contract is not successfully challenged the provisions in the contract with respect to termination of employment will govern.

Return to TOP of BC Wrongful Dismissal Article


An employer can end the employment relationship at any time. The free will of parties to a contract is recognized by our courts. In practical terms, what this means is that the Court will not force continued employment between parties.

The result of the termination of your employment will depend on whether the employer had "just cause" for the termination. If the employer had just cause for the termination, they are entitled to end the employment without notice to you. If the employer does not have just cause for the termination, they are required to provide you with reasonable notice of the termination.

Return to TOP of BC Wrongful Dismissal Article

If an employer is able to establish that he has just cause for the termination, they are not required to give you any notice of the termination. The usual allegations of cause on the part of employers include the following:

Failure to adequately perform duties;
Lack of qualifications for position;
Tardiness;
Time missed from work;
Frustration of the contract of employment due to disability;
Insubordination;
Theft;
Failure to follow instructions;
Incompetence.

The above is a list of the usual types of allegations I see employers make in attempts to justify termination.

In a general sense, employers must show that you have been spoken to about the behaviour that has led to the termination on previous occasions, that you were given an opportunity to correct the behaviour and that you were warned that if you did not correct the behaviour your employment would be terminated. If an employer alleges they had cause for the dismissal, the burden is on them to prove that there was just cause.

Return to TOP of BC Wrongful Dismissal Article

When an employer terminates employment without cause, the employer is required to provide "Reasonable Notice of the Termination". The question then becomes what is reasonable notice. In determining what would be reasonable notice, every case turns on its own particular facts.
The purpose of the period of notice is intended to bridge the period between termination and obtaining replacement employment.

Some of the factors which are considered of importance by the Court in determining what is reasonable notice are as follows:

The character of the employment - particularly the amount of responsibility and whether or not an individual has supervisory duties in their position;
The length of the employment;
The age of the employee;
The availability of similar employment, having regard to the experience, training and qualifications of the employee.

When Judges decide cases they will consider the above factors, as well as any other factors relevant to the particular circumstances and come to a decision regarding the appropriate period of notice given the particular facts of the case before them. Judges will also consider previously decided cases to assist them in coming to their conclusion.

As stated above, an employer is required to provide reasonable notice of the termination of employment. They are not required to provide a severance package. Damages (or a severance package) are paid by employers to compensate for their breach of the term of the contract to provide reasonable notice. If an employer fails to provide reasonable notice, the damages that the employee is entitled to are calculated by determining what would have been reasonable notice and what would have been earned by the employee if he had been provided with reasonable notice. Any earnings during the period of reasonable notice are then deducted.

Return to TOP of BC Wrongful Dismissal Article

PART II - of this Employment Law - Wrongful Dismissal Article

| Employment Standards & Human Rights Legislation | Other Damages | Punitive and Aggravated Damages | Duty to Mitigate |
******************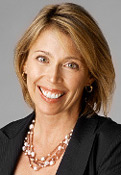 Rose Keith, Q.C., Barrister & Solicitor author of the above article is a content contributor to CanadaLegal.info.
Her legal practice in Vancouver focuses on Workplace Law helping both employers and employees find solutions to workplace issues. See her professional profile on workplace / employment law at https://www.harpergrey.com/lawyer/rose-keith/
See also her article: Employers: "Reasons to Call Your Employment Lawyer Before You Think You Need Them" www.businessmatrix.com/ca-bc-employment/employment-law-plan-rk130921a.html

******************
Twenty Questions to Ask - Before You Hire a Lawyer
An excellent Checklist for someone to use in selecting a lawyer, has been prepared by the publishers of www.lawyers-bc.com/tips.htm. You will find these guidelines useful for not just Employment Lawyers but other types of lawyers special services also.
Employment Law as a Preferred Area of Practice
The Law Society of BC has lawyers who have stated a particular "preferred area of practice" Employment Law is one of these P.A.P's.
Not all lawyers who advertise in: telephone directories; on the Web or in magazines have stated their Preferred Area of Practice with the Law Society of BC directory.
---
Web site Disclaimer
This site lists lawyers with areas of practice including Canada Citizenship and Immigration / Refugee Law - we advise you to verify if the lawyer is still maintaining their membership with the Law Society of BC by going to www.lawsociety.bc.ca as lawyers move or change areas of specialization over time.
The intent of this web-site is to provide "starting points" for people looking for sources of legal information and specialists. Information on this web site is not to be seen as legal advice -- for that you directly consult a lawyer.
This site is not endorsed by web sites to which it provides links to, unless otherwise noted, where a particular lawyer has volunteered to become a content contributor.
Credits
Photo of Ottawa's Parliament Buildings from Adrienne S. Chan, Ph.D, a Vancouver based consultant in diversity/ anti-racism/ multiculturalism training, research, organizational development, program development and review. See www.GetDiversity.com
Errors or Omissions
If any lawyer-firm notes that we have made an error or omission in our mention of them on this web site, please send us email with the appropriate information.